How to be unique in affiliate marketing
Affiliate Marketing! A fascinating form of online business for product promotions, and believe most of the blogger community is well aware about these arena. Well. If you place ads through affiliate program, like amazon, Google ad sense, host gator, or kind of product promotional ads, do you acquire enough traffic at your blog with more strikes from readers?  I reckon,It doesn't always work.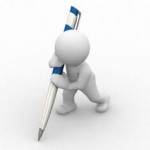 Most start-up bloggers who prefer affiliate programs, this would be a stumbling period since you need close attention of your readers and make them to visit your ads to invoke your products.
As basic practice, you may place ads by affiliate links which has already promoted and distributed across blog sphere. But, does it really meet your expectation as you envision?
Visual blogging: Technically, there is nothing wrong if you place an ad which has already tested or distributed. Issue is, it doesn't meet your expected  hit volume. The reason because, your ad should be unique and dynamic similar to your post contents.
Imagine, if CNN news becomes very static without any interactive videos or images do you visit the site to check the news often? If the restaurant menu item remain same, will you go daily and eat out the same item? Sounds odd! Right?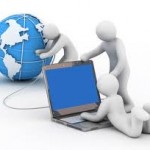 Be Dynamic: Be dynamic at your blog about affiliate program links and posts. If a reader who visit your blog and witness the same affiliate program image or videos which they seen several time before, then you largely loose the chances of ads hit by readers community.
Don't keep same affiliate program links or videos which readers seen many times in past. Conceive yourself as a reader. If you visit nearby IPhone or Bose outlet, what you see there? Aesthetic ambiance, well placed product display, Courtesy customer's support and very important hassle free shopping.
I perceive, you affiliate product promotion should be presented similar to outlets as virtual outlet.
How to be Unique?: Apply your creative ideas and make your ad post become unique from day-to-day display. It can be anything. But a must one. You can think about background color, product wordings, dynamic tag linked text or anything. The drive goal is, try to stand out from regular crowd and acquire readers attention to make them visit the product. Try with your own style. That's the key.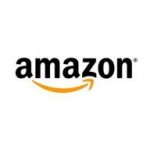 Create your brand: Demonstrating your field of expertise is much important to attain readers interest and make them trust about you and the product you promote. At most time, you might refer Wikipedia or howstuffworks to understand the right history about the subject matter, because the trust and confidence you hold about these sites.
I would say, your affiliate promotion almost perceived by readers similar to this. If you feel comfortable and confident to place your thoughts as nice book, then have it a try for e-book. Or if you like visual presentation, try to create simple interactive video with affiliate product features and its key benefits with clear product definitions. Positively, you can go proceed either of this approach which would really help to build your own brand.
Most readers love to provide close attention for videos, or nice visual presentations, since those are more interactive. Place your videos or e-book along with your affiliate program links at right place in your blog post. When readers understand your product and feel your suggestions make sense, your chances to stand out from similar crew are much greater.
Affiliate Selection: Either e-book or interactive video, render simple introduction about you and your blog, which makes your readers to feel about you more friendly, professional and feel competent enough your domain. Promote products only you feel recommendable and really worth it.
The product you promote does explicitly presents the personality about you and your blog. So, select right products which you feel make sense for your blog. If you belong to food blogging domain, and promote affiliate program about plumping works, will never make sense for your audience.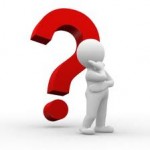 How to Obtain readers interest? If you identified right affiliate or created your promotional video, the next step would be how to attract your readers and make them to visit your product? The first thing you need to do, create a blog post for your promotional product with simple, strong and meaningful post headline/or title with minimum level of description about the product you like to present.
Remember, The title and the key description you prefer to opt out should make sense to readers and draw their attention. The next would be product detail. Write down the products key features and niche concepts clearly, and very important to highlight the elements you feel not comfortable. Request users to provide close attention in those sections to refer as well and for more research. This will certainly displace tremendous confidence about you between visitors.
Request visitors action: Sale or discount concepts are more popular now a days. Also it works ever. Be associate with different affiliate programs and possible combine products for sale to encourage your customers and readers.
For instance, your SEO optimization e-book could be combined with another professional blog theme download for less price or free to attract your visitors.  You can try your own algorithm for repeated customers, first customer, corporate discount, bulk product request and so on to keep them encouraged.
Keep Reading: In my previous posts –  Top 10 Suggestions For Effective Blog Post and How To Achieve Consumer Interest In Business? I had highlighted achieving customers interest and types of blog post options.
If you feel stuck for ideas, Have enough help from readers community, forums and industry leads for clear navigation which will surely help to open your knowledge more wider and to promote your site more professional way.
Kudos for your terrific success…!!!