Amazon Announces New Currency For Kindle Developers
It's really a over performing period for Amazon. Yes. Either, product bench mark or sales target, Amazon got a clear win in all aspects and absolutely a broad victory. Now add into the list, This Tuesday, Amazon has officially launched their Amazon virtual coin! A new virtual currency/Coin concept from Amazon for their Kindle app lovers!.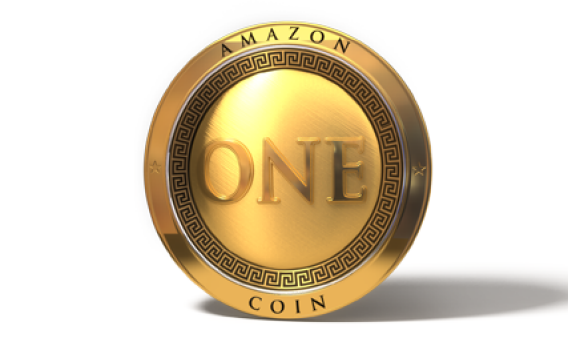 The official product launch happened yesterday, and the concept is going to be live first at US by May2013 and eventually to rest of the world. So, What does Amazon coin offers? Basically, its Amazon owned virtual coin where Amazon app developers can shop their Kindle apps, Games, downloads, music and other products using this Amazon coin as similar as buying through their credit cards. When the product becomes official, developers could able to see two payment checkout options, like regular card payment along with this new coin currency option. Customers can buy the coins though Amazon and can use for their e-commerce shopping.
I really love the concept and wonder about Amazon's new marketing strategy, where it clearly points to increase the sales of Kindle Fire to take it next level. As Amazon words, "We will be giving out tens of millions of dollars worth of Coins to customers to spend on Kindle Fire apps, games, or in-app items"! The Amazon coin is worth of one cent per coin and can be redeemed by all kindle vendors.
So to get familiarize, Amazon does offers many attractive schemes for their developers, like, the developers can enjoy considerable percentage of price cut-off for all their coin shopping!. This will surely fuel more interest at developers community who closely follow Amazon to shop around. Also, It may be hard to believe that, If this action and concept works great, developers might prefer to shop only though coins down the road and credit card driven shopping could be ruled out eventually. But, Still it's long way to go.
Also, If we look closer, you can understand where Amazon would like to drive. Already the Kindle Fire got a massive success and is exceedingly performing well. So, Amazon wants to take a leap curve to increase the sales volume and wish to create more appeal at developer's community and also with customers for long term relationship. To achieve the target, they first need avid app developers where these kind of new marketing trend would surely help. As we know, Apple, Google and Microsoft are simply ruling on their podiums with their blue chip products and Amazon slowly becoming an another monster in the list. We know, Amazon already marching successfully at, E-commerce, Web services, Data centers, Tablets, and I believe the next would be Banking, Finance and engineering!.
For now, its a waiting period and can see, How Amazon is going perform with this intuitive concept. Let's wait and watch!.
How you foresee the Amazon's new coin concept? Just share your views.
Image Credit: Amazon