Why 3D animation becomes awesome
World of Animation:
Now a days my leisure time got exhausted by watching kids channel on TV or on net since my daughter pulls my leg to accompany with her to make me watch her fun world. Though initially boring, Past a year I started loving these channels and getting engaged myself and trying to visualize and understand as how technically they accomplished with terrific visual treat. Believe me. Really..Really a very big domain.!
Basically, animation techniques can be classified at high level as 2D (two-dimensional)  and 3D (three-dimensional) . The characters,visual, lighting, frame flow, camera angles and the models are few important elements which will differentiate the technique identically. If you consider feature films there are enough to point about the contribution of 3D techniques like..Terminator II, III , I-Robot , Avatar , Titanic , Spider man, cars are few to mention were 3D has been invoked and contributed tremendously related to great visuals.
Simply describing, if you want to become an avid animation ardent, you require enormous passion,observance and patient to succeed best in this monster arena.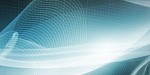 What makes Blue-chip companies into Animation?
When taking consideration of animation media current industry techniques and tools all heading towards to visualize pretty close to real world scenarios or describe completely about another world (Like Avatar/Star wars). When bearing in mind about animation industry the global market grownup incredibly in past 10-15 years and becomes one of the top notch industry in visual media. Blue chip production and distribution companies like Pixar Animation studios, Autodesk,  DisneyPictures, DreamWorks, Sony Pictures all are eying and investing mammoth capital to this virtual world since becoming more popular among media spectators.
Early 90's period most of the animation films were created under Two-dimensional (2D) technology which brought vast viewers in this fun segment. During 90's 3D animation technology started evolving which was a renaissance for animation industry where it highlights and shown inconceivable visuals related to objects, lighting, backdrops , shades, characters, and body language of the characters etc., This has totally changed the world of animation.
I believe Toy Story, is the first 3D (three-dimensional) computer-animated characters which got released during 1995, went huge success and brought different    viewer segment other than kids from different age levels and creates a room for many producers and directors get into this fun field as mainstream.
What makes 3D animation becomes awesome?
Most of time we describe animation movies as cartoons. Indeed, If you look little closer there is a monster team of professionals got hidden behind the screen with stupendous dedication, passion, commitment who they present the magic on sliver screen. Basically, most of the animation movies can be classified into two main techniques as  Two-dimensional(2D) and (three-dimensional(3D) Before computer revolution, still 3D animation was possible on old days.

Objects or figures created by using clay or relevant material had taken pictures by slight movements and positions. By combining these different pictures (almost 24 frames) it was possible to create the illusion of character movement.
Today's computer world also almost uses the same technique and the major difference is we utilize niche software / hardware tools with other film techniques to manipulate the characters which makes animators life more easier.
Movies like..Shrek, Shrek II, Finding Nemo, Avatar, Ice age, Kunfu panda (Few 3D movies in the recent years ) and channels like SID, Tinkerbell, handy manny all are created under 3D animation techniques with mammoth capital investment were all becomes box office hit at world wide. These kind of movies changed the class of spectators from kids to all class viewers. This films brought inconceivable business for investors which makes them to invest again heavily in this domain.
Why 3D becomes awesome?
I still love 2D animation since it was a tread setter in animation world and we can certainty say no one proved that beauty better than Disney. It's a history. Though I like both techniques and presentations, I  believe 3D animation makes more real and simulates our life style with very close match. Per media critics 3D has played a big part in the revival of the animated feature. True.
Technically describing, the difference between this two techniques are, 2D animation characters  are driven by line drawing were in 3D animation characters are mostly software driven. (However, drawing is the base and will help a lot at prototype development phase)  For instance, we know different types of drawing patterns like pencil portraits, line drawing, caricature, glass painting, modern art and etc.,  These are all different patterns of art and the line drawing is the main technique which widely used for 2D animation.

Also, 3D animation techniques clutches below major attributes to create a model or object relevant to the story board.  3-D images start out as a simple shape called a wire frame. There are  other vital components and techniques involved like..Skeletons, Wires, Shapes, Color, Textures, Reflectance, Surface textures and Perspective etc.,
These tools and techniques widely used to create any model or object to close match with real world effect by accompanying with proper lighting and shades. This entirely changes the world of animation and  exceeds spectators expectations.
At 2D animation, line drawing involves massively to convey the story characters as step by step flow process as different drawing patterns and finally reach the destination as movie visual treat. Were in 3D animation, creating an object and model is the base prototype and start drive point.
Applying computer software tools and techniques on the models or the objects which can be manipulated per creators visual thought based on the story line. This provides incredible effect to the story or visual effect via characters and flow. Currently, similar to feature film making techniques, 3D animation films are created with real sound effects, camera angle, set, simulation, voice modulation and etc., like all technical elements combined together and presented as film.
In generally, whether its 2D or 3D animation both are great form of Art which can driven only by passion and commitment . Both techniques and relevant tools are providing immense support in animation industry. One of the most important basic elements for any animation would be Story board. This is the start and key point. When considering 3D animated story narration, there are several teams involvement are indispensable related to models, objects, lighting, backdrops , shades, characters and etc., These combined key elements defines the success of visual presentation .
Software's and tools:
Below are few major players in 3D animation software tools who widely support feature film making and applicable visual domains:
autodesk
Blender
DigiCel FlipBook
3ds Max (3D Studio Max)
Adobe Creative Suite 4 Master Collection
e-on's Vue 7 xStream
Luxology's modo
Maya
illusionmage
Pixologic's ZBrush
Toon Boom Software
Wacom Cintiq 12WX
The usage of 3D animation or 3D techniques is very massive in many domains and industries like engineering, medical diagnostics systems, archeology, robotics, space research, aircraft engineering and others were all widely used this revolutionary technology and open doors for invisible world.