Why Aseptic technique rules packaging world?
Package World:
Whenever we shop at food market or grocery store, At most times, I will be curious to see the different shapes of carton boxes and packaging styles used to store food products, beverages and cosmetics.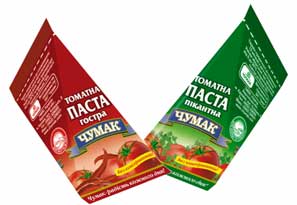 This packing structure looks very attractive with nice colors,different opening styles with pleasant image display. I really love the design and style and believe we can not expect similar quality and style in our conventional bottle or canister based package patterns.
After 80's packaging industry has comes up with many novel solutions and wide range of product designs to meet out customers needs and quality.
When it comes for speciality food or beverage (Like kids food, kids beverages or any kind of Perishable and delicate products ), most famous manufactures prefer to use multi-layered carton boxes,pouch, cup, or film based packing meterials instead bottle or canister due to its quality, hygiene nature and competency to expand the life span of product.
Multi-layer Technology:
Multi-layer package is a technique,where the packing materials or cartons manufactured with many layers using different materials like paper, plastic, aluminium adn etc., This provides the product prominent quality and persistence for long period and certainly adds more value to products life span and quality.
Food and preservatives:
I believe, We are well conscious and notice that, the product quality awareness and its organic nutrient nature has changed inconceivably in past years, for any kind of food products,cosmetics and Beverages. Consumers are very much clear enough in their needs. When it comes about food conservation, using preservatives are relatively very common procedure between cosmetics and food industry.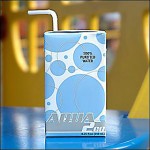 Consumer products and food items like..shampoo, lotion, Juice, condenser milk products, canned meat and cosmetics etc.,were the preservatives plays key ingredient in order to protect the products against pathogens and microbial spoilage.
Besides, these preservatives protect consumers also from potential infection as well.
Organic:
There is a growing consumer market and great potential for organic based products. Consumer health awareness and physical fitness conscious has considerably increased  in past years. Products we shop around like..vegetable, meat, food products, beverages,cosmetics or anything most of the consumers are curious about prefer organically grown  products since all health matters. Its proven fact that, good to be with organic.
Aseptic Package:
Basically, Aseptic is a technique that refers to a process, which usually performed under sterile conditions.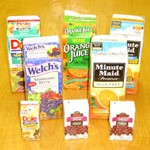 To meet consumer needs, food and beverage manufacturing companies started utilizing natural preservatives. At most times, these are derived from fruit, fruit extract, and seeds. Another alternative technique would be moving towards Aseptic package.
Aseptic is an unique and novel technique in packaging industry to keep the food long shelf  period  without any preservatives. (For instance Vita coco Coconut drink )
To enhance product quality at improved way, wide varieties of aseptic packaging patterns and styles available by manufacturers like pouch,bottle,cups, and film etc., On the other hand this approach is more cost effective,safe and keep the products original nature as well.
Tetra Pak is one of the world leader who manufacture Aseptic based packaging products. In generally, most of the aseptic packages are made up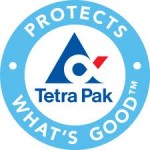 with 70 percent paper, 24 percent polyethylene and six percent aluminum.  Per APC (Aseptic package Council) by keeping low volume and rectangular shape package shapes are more efficient design while consider trans portion than can or bottle.
How Aseptic package works?
Basically, Aseptic food package consists two main process. First, the package food will be treated at UHT (Ultra High temperature) environment and next the package will be treated to sterilization flow before filling.
This will forbid all pathogens and organisms to get enter the food container which permits shelf stable for over 6 months. Mainly, the filling and sealing machinery should completely be in sterile condition before filling the food.  At most times, Hot air and steam or the combination has been utilized to complete the process.
Aseptic package products: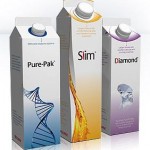 There are wide varieties of products which comes under Aseptic package techniques. Food products like Tofu, Condensed milk powder, Organic coconut water, milk, Chicken broth, liquid egg, Soy products, wine and , syrups, Kids juice, Almond milk and Cheese products. Cosmetics products like organic shampoo, Shaving cream, facial lotion and cream, liquid soap and etc.,
Besides, Aseptic technique is a key process and helps enormously in medical field related to surgical products and operation theater sterilization process.

Key Advantages of Aseptic package:
No preservatives and mostly organic nature driven.
Pathogen and microbial organism free
Food or product can stay long period without refrigeration
Energy efficient since eliminates refrigeration needs
Cost effective to manufacturer when compare preservative process
Latest package techniques are less weight and reduce package volume
Allows to create Innovative package design and improved opening methods (spouts, straws, etc.)