How to achieve consumer interest in business?
Consumer World: So, finally you outset your business and just need to take off. Cool. The next hammering notion would be, how to bring forward customers attention to your business. Right? For a true entrepreneurship, few key aspects and business ethics you need to get accounted to acquire customer's interest.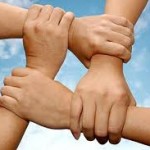 Trust: Never approach consumers just to market your product. I strongly believe, that should not be on your order of business at all. For consumers, a new product or concept at very first outlook would be, "does it trustworthy?". The reason is simple, consumers never know about you and your product.
Building great trust with your prospects and clients is the entry key for prolonged relationship. A  genuine client who does have reliability with your brand or product, certainly will bring back better prospects down the line.
Your product quality, assurance and the attention you bear for customer wellness are become vital to obtain consumer's reliability. Are you trustworthy?
Discipline: The key engine and kernel of global movement. The intensity of discipline you keep towards on your business is very crucial and basic property for success. Determine your key strength areas and apply to your business model with positive approach when required. Anticipate different types of issues ahead and address the right solution as and when needed. Never pileup issues and adapt business ethics.  Are you Confident?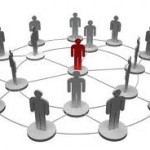 Understand Competitors: Understand your competitors. You can not enjoy coffee without sugar. When you witness more competition, then there are enough ways to become success. But, never attempt as what your competitors do or did in the past. That won't help for an extended endeavor.
Look around these business class – "How many"- Mobile service providers, LED TV players, Car manufacturers, Handheld device companies, PC makers and Fabric brands. Everybody have their own market share and clientele to run the business successfully.
How could  it be possible? Since because, are they become blue-chip corporate or by venturing mammoth capital? BIG NO. If you take a close look and research you can identify – Uniqueness. The key element and core of success. Who's your  competitors?
Be Unique:
Samsung's LED concepts overtaken Sony, who was market leader in LCD techniques. Yamaha Receiver technology and accuracy stands top, were Samsung's similar ranges could not comparable. Energy / Klipsch / Bose speakers are still technically ascents and top notch were Sony or Samsung can not hold that segment technically. Just because, technical uniqueness.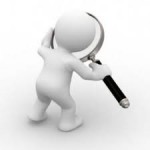 Niche. Research what your competitors can not offer or what not introduced to consumers and explore that niche segment to become pioneer for your business. Remember, any new concept always has huge response, if that really helps consumers. I would suggest, keep focused with one product in time and provide your entire concentration to bring it down as niche.
Consider Apple's product ranges, Google's adsense program, droid OS or anything. These companies got tremendous success only because of its unique concepts and design. The revolutionary design and UI concepts bring forward enough success to these market players. Become unique is the key. What's yours niche?
Build your brand: If you become your domain expert and identified your unique, then you have wide options to brand your concept. Consider Garanimals toys, Amazon, Google, Dockers, Pull-Ups, Blue-ray, Arrow, RSA SecureID, Barbie, Mickey,  and many other products, got tremendous success due to their own branding image, quality and well placed marketing techniques.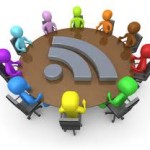 During Ipod product launch, only less shopper community were aware about similar kind of sleek and new generation MP3 players availability on market. The success of IPod, because of its innovative design and brand image. Other brands like Sandisk, Dell, Sony and Creative were also present at the period, but still apple could terrifically win the market due to its niche design and branding concept.
Here, I am not trying to compare IPod technical quality with Sony or market brands, since that's not my focus. Create trustworthy brands to keep your prospects to consider your brand, rather the product they love to shop. What's your brand?
Maintain Relationship: Consumers are like your friends. Always be connected. Every consumer is important for business. Hauling new consumers would be your primary objective. But, it would be even better and a must, to maintain existing customers who already connected with your business.
You can leverage enough hidden benefits, by providing excellent service to them. Its very common, that people refer good products when they trust and find good. Are you ready?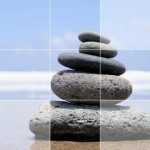 Organize your planning: Planning. A road map of anything in life and business too. If your flight schedule is 11.05AM, then need a plan to reach airport at right time. A well planned mission will never fail. If you have a plan on how to shuffle your business work, and if that doesn't help as you foreseen, try other options.
Acquire help from industry experts, web, conference and books and I am pretty sure, some one would succeed similar situations in the past.
Remember, most of your problems are always resolvable and just you have to organize your planning. What's your plan?
Time management: During 90s Olympics, consider 100 meter's sprinters Carl Lewis and Ben Johnson, the time difference between them to win and stand at podium was just milliseconds. But it becomes history.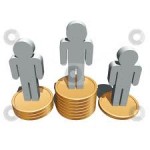 Provide improved insight to your business schedule which you may drawn either in your mind or calender. At business, meeting people at right schedule will change your world. Ready to trigger?
Take action:
Besides your thought, planning, persistence the crucial measure would be- Take action. Your idea and planning should be executed with right action at time, else nothing gets done. Ever. Ready for Action?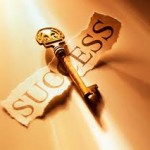 How to treat success? I love failures. Because, failure is not a down fall rather it's a form of success which allows you to understand what not to do. Nothing comes at one night.
Success is not the summit. Just Beginning. True business is kind of journey. If you feel reached the summit of mount Everest, my next road map question would be "How about K2?"  Do you love failures?
Keep going. Keep Moving..!!