Cubby–A Gripping Cloud Tool And Data Share Service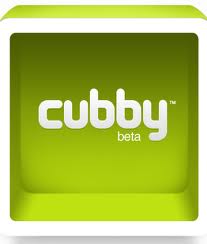 Cloud Service! As ongoing trend, technical advances focus more at cloud based tools and services since it offers tremendous benefits for individual and business owners. As we know, Google Docs and Dropbox are offering fantastic cloud service already and millions of people are enjoying their services globally. Yet another cloud based service from company LogmeIn called- Cubby.
Logmein is a popular remote access platform which already connects 125 million devices worldwide. Company has come up with an unique concept Cubby, a cloud based service.
So what's Cubby? People who already got familiar with DropBox or Google Docs, Cubby is kind of similar service, with other built in niche features which really sounds very attractive and useful. Well. Let's get an idea of Cubby's key features.
Cubby & DropBox: We all know, DropBox offers free storage but its limited like 2GB. When it comes about files and folders maintenance, You have to physically maintain, copy and move to specific folders where you desired to maintain. Also, every operation you do on your storage has been counted against your storage limit.
People who often access and share information across cloud, this could potentially impact when consider their storage limits. Cubby offers more freedom here, and it works almost the same way you want on cloud too.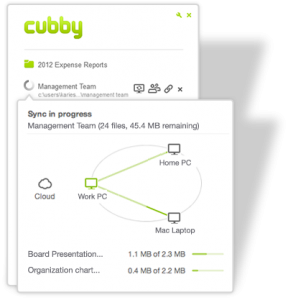 What it offers? Cubby has come up with an intuitive concept called DirectSync. Being said, You can sync all your folders and files across all your home computers, Personal and work laptops and family Mac as well. That means, you can access all your files on cloud and access it from anywhere. The best..DirectSync is unlimited and it doesn't count your storage limit.
Storage Limit: Cubby offers 5GB free space for starters and really a cool storage size for normal cloud users. I believe this space would lot enough for normal cloud access subscribers. Another nice option, If you recommend your friend about Cubby and if they sign up, you can earn up to 20GB free space as promotional! That's really a nice option to catch to increase your storage limit.
As security, your Cubby is account is only accessible, If you log in through Cubby site, Smart mobile or when you wish to share others.
Share..Share: Do you like to share your files to others or to your friends? Easy. Cubby offers two way file sharing option. Public and Private. Public is like you can share your link to someone where they can access your Cubby info and can download as needed. The interesting part, Its Read only! They can not edit anything on your Cubby info, and your data is still safe!
Private: Are you working on a project which needs more hands to collaborate? This would work. Private file sharing option allows either end to access and update the same file between shared people. So its syncs seamlessly and also automatically. Users can enjoy the updated file information at either end instantly and can make use of it.
Version Controller: Another interesting concept. Do you wish to get a older release version of your new file? No worries! Cubby offers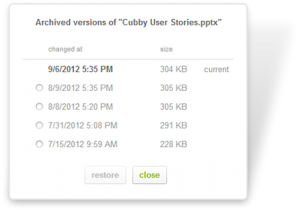 unlimited file versioning support, where users can track their older release file version and can access anytime when needed. I love this concept and real useful.
What else? Apps! Cubby offers Desktop, Smart mobile and tablet version apps and all for free!. No matter where ever you are, and your data is just ahead on few taps or clicks on screen! I like the Desktop app concept, Since its allows you to manage direct on your laptop or PC without a browser support. At Times, this would really help a lot when you don't wish to access through browser.
About security, company concepts appears promising since past a decade, their parental business belongs to remote device access. AES 256 bit encryption and Remote mobile lockout kind options looks very interesting when consider data security.
Just have a try and share with me your thoughts.
Photo Courtesy: Cubby