Role of B-Schools in successful entrepreneurship
Aspiring Entrepreneur:
When you gestate about business management institutions our views and perceptions would be different for sure, primarily towards the business knowledge. Because, when you plan to invest your challenging time at B-Schools, your might conceptualize and evaluate that, the knowledge outcome will be unbelievable at different magnitude towards business.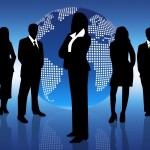 I am trying to anticipate that, how far B-School education could help one, and can stimulate to become a successful entrepreneur? Or does it really needed to become successful in business?
I strongly believe, often this question might come across with many aspiring entrepreneurs mind. Also, there should be enough comments from each individuals at different ratio as their views.
Blue-Chip world: Just to evaluate, let us consider few world's topnotch blue-chip business communities like.. Honda, McDonald's, Apple, Walt-Mart, IKEA, Toyota, Reliance, Sony, Dell, Panasonic and etc., It's endless journey.
If you yield close look of these blue-chip business founders, you can find that, there will be a common line , most of

them are not from B-Schools and also common people when they seed their business on ground. Also, on above average, most successful entrepreneurs were all become 1st generation entrepreneurs when they anchor their business at very beginning time period.
Today, it becomes history. At many instances, world admires and follows these successful business models as well proven concepts. However, I am trying to contemplate few things and would like to share my thoughts.
Origin Of Entrepreneurship: Have you ever realize, from where this tremendous success comes from? How it happened? Were those founders applied any B-School knowledge models or business road map when they commence the business at very early stage?  If we excavate in this path , I believe you may end up with infinite questions.
Let us think about something practical. If you are an aspiring entrepreneur, the first and basic thing, try to assess your qualities, skills, educational background and the industry knowledge about the field you prefer to enter. This will provide you better self-assurance and insight about yourself and the field you desire to do the business. This is vital. The next would be your business characteristics.
Key Elements of Entrepreneur: How an entrepreneur should be? Is there any common etiquette for true business people? How to become an avid entrepreneur?  I am trying to witness a common parameter and attribute from above  B-community and can certainly highlight few important factors – Passion, Dedication and Commitment. These are an indispensable elements to become successful entrepreneur or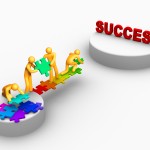 become success in any profession. If you reckon any successful people from any industry, you can  surely address this basic attributes.
In simple, You can have a car, It may hold four wheels, Powerful Engine, loaded features, headlights, Steering and etc., But, if you wish to enjoy the ride, it requires fuel and clear destination plan. Else it's just become a fabricated metal at showroom or garage.
World of B-Schools: Knowledge is power. Knowledge is something that money can not afford. World wide, thousands of B-School people are passing out every year, and are on shoring into business sphere with business graduation.
If you try to evaluate the entrepreneurship ratio among this community, as how much percentage of people got an incredible success at business model or become great in entrepreneurship arena? I am positive that we can point out many people as example, but if we conceive the ratio, it become very less. Why?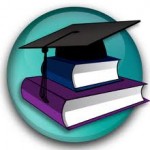 Power of Business institutions: B-Schools are outstanding knowledge banks and also helps you to navigate the right business model, planning, controlling and directing. Also, B-Schools immensely helps a lot to enhance your business ideas, concepts in a broad way, were you can perceive and fine tune your imaginations and understand the common practices of business metrics as well.
Besides, B-School knowledge optimistically triggers your mind, and also a great eye opener to display many parallel options and ways to improve your adoring entrepreneurship.
Many successful entrepreneur often claims that, good B-School education surely will help to improve your  business or your business mind at all directions. True and proven at many times. I would say , If you could afford a business education from well qualified institutions, then do not let the chance pass. It will positively rejuvenate your mind and change the way you perceive things.
But an important factor to remember that, the business intuitiveness, desire, or the passion towards entrepreneurship should be with you or the must one to improve yourself. When you combine outstanding education and knowledge towards your business passion and obsession it will surely stream terrific results down the line. But, B-School education alone not sufficient enough you to become success or can make you limelight of your domain.
Where to focus?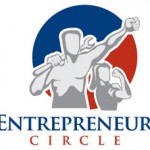 Keep focused on your constructive ideas and caliber your knowledge to improve better. Be curious on any subject matter and concentrate more about happening things around your field. Your main objective should focus as how you can apply the knowledge you acquired from institution and to transform towards your entrepreneurship or business model. This is very crucial.
Developing your characteristics and skills are vital components while you participate in B-School education as an aspiring entrepreneurs. Else it just become like other gratuation.
Success model: Have you ever heard, an entrepreneur who start a business from scratch and end up with high profit without any downfall? I believe you can not zero down any one. Business is kind of journey and deep search.
Successful entrepreneurship always interlinked with your creative knowledge, which shows about your uniqueness to business sphere. No matter either you are from B-School or not, a true business ardor person never say "I am done".
This article is surely not to deter those who can not afford B-School education. Science had given enough room and immense power to explore knowledge at many ways, through web, books, references, conferences, blogs, communities and forums etc., It is sure fact that, there is no show stoppers to reach your goals, if you really have great zeal on entrepreneurship arena.
Key elements of Aspiring Entrepreneur:
Think BIG.
Expect problem and be a risk holder
Hard work at right direction
Improve constructive ideas
Learn art of Dedication and Commitment
Collaborate and communicate
Answer mind's intuitiveness
Approach problem with positive manner
Refine your thoughts
Understand difference between leadership & dictatorship
Concentrate on Vision, plan, Execution
Help and get help from sources
Acquire Diplomacy
Develop skills and improve knowledge
Be patience before and after success
keep going….and best wishes.!!