Google Enters AdWords Credit Card Commerce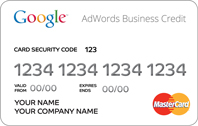 Google! The trend setter at internet arena. We know, every micro second it works harder to brand them more larger and broader. If you watch little closer, Google has numerous faces than technology, like Search Engine, Ad-Sense/AdWords advertising, Smart mobile, Tablet, Deals and many more.
So, What's the next set target commerce for Google? Banking & Finance?! Just two days before Google has announced their entry into Credit Card sphere with the business tie-up on Master card. As initial venture, the program will roll out first at UK and eventually will be extended to US soon.
As we know, Google has millions of subscribers around the planet for the famous AdWords program, and indeed the AdWords campaign is one of the key profit center business under Google's ground. The credit card program's main objective is to facilitate their AdWords subscribers for their payments and Track info towards the Ad campaigns. Per Google, the card program's target audience is only from its own AdWords business community, and may slowly expanded to other segments down the line.
The credit card program's ground work was Initiated during last year, and Google had conducted a pilot project already with their selected 1400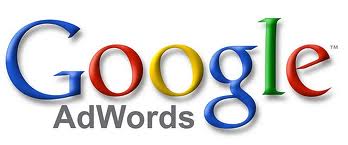 small businesses at United States. The program was kind of a market research and study to address, as how it could workout with their customers end. As a result, Google has acknowledged 74% of their subscribers were happy to use their card for AdWords payments. Per company, This result is the key drive for this card program.
At financial end, Google has teams up with Barclay's group at UK and Comenity Capital Bank for US market for the card program and both from Master Card. Being said, the card program is completely focused towards AdWords business. I believe, Google may go through professional card business in future, If they acquire overwhelming response from this small seed.
From my view, this ground work should perform well, since the small business community might leverage the credit offers and promote more ads in their websites. This would ultimately increase Google ads revenue and might reflect positive numbers in their balance sheet as well.
Do you think Google at right path and could succeed at banking sector? Just share me your thoughts.