Kids And Smart Technology- What Impact Does Technology Have on Kids?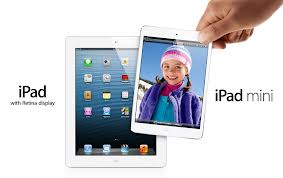 Smart Technology: Technical perfection and intuitive gadgets presence has entirely changed our living style. Indeed, the impact is very huge at our kids age segment. When it comes about games, IPad, Wii, PS3, Xbox360, Roku and Leapfrog kind of gaming consoles and play devices are ineluctable at present kids world.
Since holiday season is accelerating at full throttle, every family is on holiday mode now. So, When you think about gift for kids, surely you would be running with plenty of choices and still Apple rules the planet per study. Check these appealing data collection from famous Nielsen research group.
At US, Kids from Age group 6-12 years, they love to have Apple's IPad as their holiday gift device and undoubtedly it's their first choice! Almost 48% of the survey participants had expressed their interest towards on Apple's IPad tablet. The next in the list likely the latest arrival of Wii-U from Nintendo as 39% and IPod touch 36%. Of course PS3 and Xbox 360 are just standing only few lines behind the lineup with 31% and 26% at kids wish list. HMG!
Per Nielsen study, these percentage is keep increasing while compare to their last year survey results. We should loudly agree with Big Yes. Also, I would certainly wonder, if we could index a kid who doesn't like tech gadgets these days. When we consider consumer electronics and gaming console makers like Sony, Samsung, Wii and Microsoft, these results would be more fascinating or really a great growth boost data collection for their sales forecast.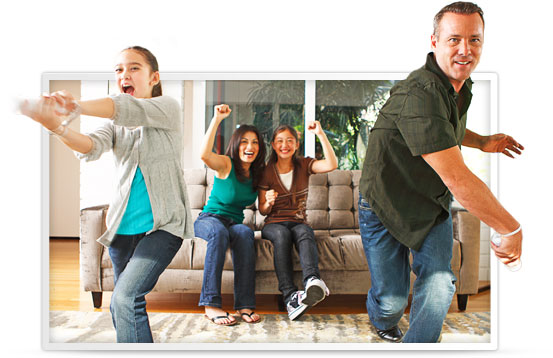 But I would like to witness this through other side of the window. Like, Just check the percentage of age group. 6-12 years! In our fast pace life every person is busy, and most families slowly started losing their daily family interaction time, mainly with their kids. When you back from office after the whole stressful day of work, some time you might feel very harder, even to play with your kids or spend some time with family and chat each others. Though not happens always, but still it pass off. As a result, Kids slowly get tuned with TV and gaming consoles and it will become their life style till they go bed, after they spend few hours on school tasks.
Here, I would like to value the importance of family interaction time. Technology addiction is kind of a trait and should be treated carefully at kids, importantly at very young age. This will not happen just by a day and will slowly get started through this kind of geeky stuffs and will drive as their passion. Few months back another research firm indicates that, more than 48% of people at US use their mobile phones at bathroom! Do you agree are we at right direction?
I could debate at both sides as positive and negative. But here would like to stand on opposite end to realize the real upshot and problems. Certainly, I am not against to technology or radical technical developments. But technology is just to enhance our life style and not to attempt or to change the meaning as what is real life!
Few simple thoughts about kids interaction:
Spend enough time with your kids as much possible, importantly when they become very young.
Shop tech geeky gadgets only if needed and allow them to use it responsibly.
Monitor your kids TV program time and gaming console sessions and maintain right time schedule.
Render enough importance to their schedules and try to accomplish as much possible.
Importantly, Communicate enough with friendly manner and respect their values and concerns.
Keep focused to construct your kids, to start think about you as their secure friend, instead just parents.
Identify manual puzzles and Simple math trick games for fun time and request them to answer without the help of gadgets.
As old say, Parents are role models for kids. I strongly believe on that and just stay focused on the path and navigate them to the right track as and when needed and where they need head around. Sometime too much technical distraction could deviate them from right track and we should be well cautious in our priorities.
Back to my question…Do you think too much technology driven life style is good for kids growth and our future? Just share your thoughts.
Image Courtesy: Apple, XBox,Wii