MOG- A New Wave At Music For Free And On Demand

Online Music: In my previous post, I have pointed Amazon cloud player to enjoy music over cloud. Yet another interesting tool for music lovers and an one stop solution for all your music needs. MOG! It's an award winning service and appraised by many industry critics for its outstanding performance, streaming quality, and support.
If you are well aware about Pandora, This service works similar mode, But offered with lot of enhanced features and interestingly, Thousands of songs are available for free streaming and to download as well. Yahoo!
Watch out their music inventory! 12 million tracks! There are free and on demand tracks with completely ad-free subscription option! Just get rid of all commercial distractions at FM radio or other subscribed channels, and enjoy your favorite artist alone at any time.
Technically, MOG has created a wider space to enjoy your favorites music by multiple ways, Like you can listen at your local computer, smart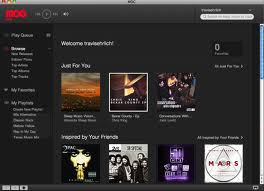 phones and also in car while on the go. Everything comes under one roof and just choose your mode to listen and enjoy. Paid subscribers can enjoy unlimited downloads, on-demand streaming, MOG radio and Mobile streaming.
If you are a person who hangs out adequately at downloads or Synchronize multiple devices for music, Surely you can save tremendous time unless download is needed. Just simply log in and enjoy the music. MOG streams music with 320 kbps speed over online and 64 kbps at your mobile for hassle free listening experience.
Also, MOG supports  most of the smart phones (Mobile versions are paid service) like IPhone, Android, Blackberry and tablets which runs under Android OS. Separate free apps available for each smart phone models.
Technology: MOG platform has built by HTML5 engine with sophisticated web player for increased quality. Company officially recommends Google Chrome, Fire-Fox and Safari browsers for amazing music listening experience and blazing fast streaming speed. It supports both Windows and MAC OS operated systems and works great.
Music On the Go: When you hit the road, You can stream MOG by three ways. Listen by Blue-tooth, Use Auxiliary jack or Enjoy through cassette adapter. If your car and mobile has equipped with Blue-tooth, MOG will automatically stream music to your car stereo!. Auxiliary cable and cassette adapter works similar fashion, like just connect your mobile and stream the music.
Hand Pick Albums: MOG's Music inventory and artist choices are not static and completely dynamic. Yes. MOG's operational engine has powered by many music enthusiasts like you, and people bring fresh music everyday from different genre and are mostly editors handpicked albums who love and live with music.
Browse & Search: Very simple navigation and user interfaces. You can browse your favorite music as new releases, Editor's Picks, Top Artist, Top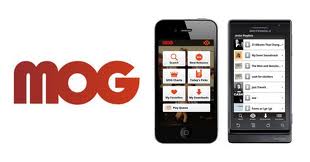 Albums and Top Tracks. MOG allows you to queue the tracks and also you can create your own play list as well. All driven through simple drag and drop functionality and create as many you want.
Share: At online, sharing is always fun and fascinates very much, and that makes the real harmony. MOG allows you to link your friends through Social Networks like Tweeter, Face-book or even email and simply you can share your favorite music and play lists to your loved once. Yes.  All your friends can listen for Free!
Radio: Are you picky at songs and looking specific artist to listen? Here you go. MOG offers 100% artist only stations, which really makes you to stick with your favorite singers and you have freedom to mix the artists from each station. It's highly customizable and penchants the stations as you wish.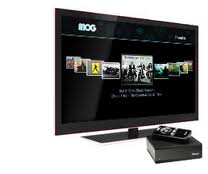 Stream Through TV: How about your home TV? If your home has equipped with latest LCD / LED TV, you are all set to enjoy. Just sit back and relax.
You could stream music through internet ready widget of your home television or you can stream MOG, via any internet ready compatible devices like Blue ray players, Roku box, Google TV and other net enabled TV devices. Also, MOG supports and stream music with couple of stereo music devices as well.
I believe, If you have real zeal at music, this would be your home. Just have it a try and let me know your thoughts.