MotoACTV- An Ultimate Fitness Gadget From Motorola
As ongoing trend, Motorola outshines very well these days, primarily at handheld device segment and clearly taken an enduring place at this podium.
Just two days before, Motorola has launched their revolutionary music player – MOTOACTV with fitness tracking system at New York premier, and sets a new standard at petite music player arena. To compete with Apple's iPod-nano series, MOTOACTV has come up with similar specifications and additional eye-catching features.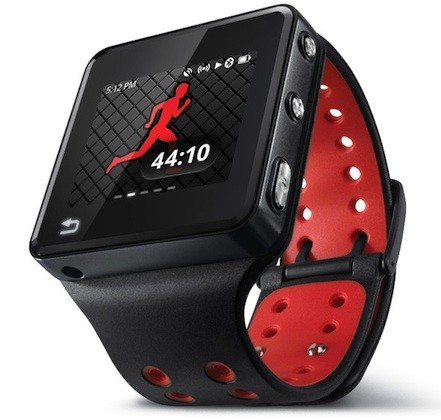 key features which include, A  Sophisticated online fitness tracker, Intelligent music player and a Ground breaking training system which runs under Android. The most interesting part, Its elegant design, amazing weight, Wi-Fi connectivity, Bluetooth, GPS-tracker. The new generation MOTOACTV is very light like a quill (1.02oz) and the size surely fits at your palm (46 x 46 x 9.6mm).
If you are a sports enthusiast and love to listen music while you work out, Surely you can have a try and just forgot your existing wired music gadgets. Just enjoy your favorite music by few taps on the touch screen.
Well. I am not trying to compare MOTOACTV with IPod series, since it has immensely proved by its superior features and amazing sound quality at millions of people soul, and submerge in deep as successful gadget. So..Let's have a close look and explore MOTOACTV.
Built-in GPS Tracker: Garmin connect!.This looks real cool. Being a sports fanatic, If you practice your fitness activity at indoor / outdoor for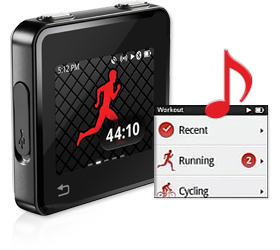 running, biking, walking or cycling, the built-in GPS tracks your location information and stores data into MOTOACTV.com. This is driven through latest Ant+ wireless sensor technology.
So, no matter where you have located, GPS tracks the location and pushes the data into site server automatically. Simply login to your account, and track your performance report as handy specific to the location.
In addition, MOTOACTV records ample data collection, about date and time, speed, burned calories, distance, heart rates, pulse and so on.
Accusense Technology: Every manufacturer love to brand their name not just for products and also at technology as well. Technically, Corporate companies tie up with lead brands or build their own brand. Like Apple's- iCloud, Sony- Carl Zeiss lens, BMW-iDrive and so on.
At MOTOACTV the wireless technology is called Accusense Technology. Basically, It wirelessly syncs your sports activity data into MOTOACTV.com site, through their dynamic and smart wireless techniques.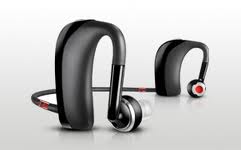 Intelligent Playlist: This attracts very much. Ok. What's your favorite genre and tracks you adore to listen while work out? Either you love Bruce Springsteen's 1980 collection or Britney Spears latest Blackout. No issues. The intelligent music player recognize your track of interest as what songs highly motivates you, while you do work outs.
Ultimately, It creates a dynamic high performance track list based on your performance results and songs selection. The next time when you start your session, Just select the dynamic play list and compare your performance.
Touch Display: You are at touch screen epoch. MOTOACTV entire activity could be controlled by few taps on the touch screen. The screen has designed by tough glass, scratch resistant and automatically adjust the display for outdoor and indoor lighting conditions. Also, It comes with rain resistant and sweat proof as well. Just keep focused till you get exhausted.
Smartphone connectivity: Does your smart phone runs by Android OS? You are all set. As optional feature, MOTOACTV allows you to Sync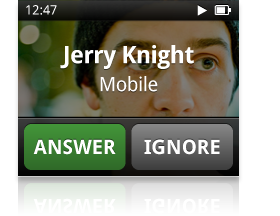 your smart phone and you can get texts and calls via Bluetooth stereo headsets. So, Stay connected where ever you go.
Also, Motorola offers free Smartphone app for Android phones, where you can access MOTOACTV.com and access your performance anytime and anywhere.
FM radio: Do you feel bored at your own tracks?  Do you scream for latest hot scores and keen to know latest news? No worries. MOTOACTV comes with built in FM radio and you are well connected to industries sensational albums and latest hot news as what floats around on air. Keep listening.
Smarts Accessories: For your comfort, Motorola offers couple of cool and stylish accessories. These are optional accessories. Like, Wireless headset, Sports Wrist Strap, Sports Armband, and Bike Mount. Just pick as you desire.
SF700 sports headset sounds like novel idea and impressive. It has a built in wireless sensors to deduct your heart rate and streams through your ears while you work out. Like, It works more than just a wireless headset and you can follow your heart beat.
Also, All the accessories are weather proof and sweat resistant makes your life easy and more comfortable.
Over all, Motorola is gearing up to contend with Apple's Nano market and the inspiring features make sense and promising that Motorola might hold a position at this dais down the road. Just check and let me know your thoughts.