3D Bio Printer- An Innovation At Tissue Engineering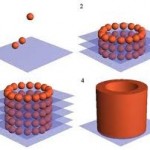 Couple of months back, A California based medical research firm Organovo has invented a novel technique to produce human blood vessel and tissues using latest 3D bio-printing technology. This sets a new milestone at medical domain. Organovo has collaborated with Australian lead medical device maker- Invetech for making their 3d bio-printers. This is very impressive and also promising development at human tissue bio fabrication.
The very exciting occurrence in this invention is, World's first arteries made directly from the cells of individual person!. Awesome!. About another decade, This bio craft and bio-engineering technique is going to be an exciting advancement at medical domain, and eventually will help patients who need organ transplantation or artery replacements.
Technology: The 3d Bio Printer has named – NovoGen MMX Bioprinter. Invetech has specially developed a device with two print heads to craft and fabricate the tissues at desired format. It's a very small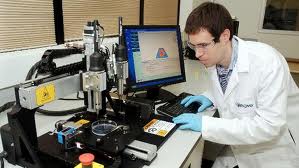 device where it functions under a sterile environment. One print head works as a sprayer to form an organ layer, and the other head fills the living cells which connected to that architecture.
The printing layer works under micron level and really very complex technique. The whole process has controlled by computerized laser system to caliber the measurements and to achieve the tissue format as required.
We know engineering marvels always fascinates, and when you think about organ fabrication and tissue recreation, it's more demanding and very exciting. I foresee, Nanotechnology and 3D techniques will bring more light to engineering arena and surely will change our world.