How to Optimize Your Page Speed On Web
Page Speed: When you think about a tool from Google, Simply terrific! Right? Yet another nice tool from Google Labs – Page Speed. Few months back Google has launched this simple and impressive tool to ease your site's speed performance.
As the name sounds, it helps to understand the ground operation of your site's loading process at web, and widely assists to increase your blogs loading speed by applying few calibrated techniques. So cool!
How PageSpeed Helps? Want to know how your site performs at web? Well. All you have to do, just click this Page Speed link and will take you to the Page-Speed site, where you have to place your site's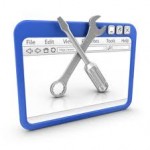 URL and hit enter. That's it. After few seconds calibration, It will display the overall performance of your site's summary, beside with detailed resource files information.
Basically, Page speed will try to understand your site's resource file structure and describes, as how currently files organized in web and steer what you needs to enhance for improved loading speed.
Data Summary: The Summary section describes your site's current performance percentage and the page speed status at web. Detail sections depicts crucial information with constructive statistical data which will surely facilitate to improve your site speed.
Page-speed clearly indicates as where to spotlight for the sites enhanced performance. Basically, the required performance improvements indicated under three major category as High Priority, Low Priority and Rules without suggestion. Nice! Let's try out what it sounds at each section.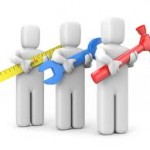 High Priority: This section depicts, Over all key required fine tuning improvements and elements about the site. Since it comes under high priority, the way how your present your close attentiveness will reinforce the site's loading speed and execution process at browser. Essentially, this section elucidate in detail about your site images, Browser Caching and file compression.
Combine images: Just all about images and resource files. This section clarifies, what resource files Page-speed encountered during analysis phase, and suggest how it could be combined using CSS sprites to reduce the number of round trips during page load time and also to down size the resource files download delays.
Browser Caching: How efficiently your site handles browser cache at local hard drive? The answer is here. If your page holds many number of static images, videos, or other non-dynamic resource files you could setup the expiry date or a maximum age period for those resources files, under the HTTP headers.
This is mainly applicable for static resources and will inform the browser to take help of previously loaded resource files from your local system instead look over network. This reduces lot of I/O over network and eliminates network traffic delays. Just increase the lifetime of your static resource files to get rid of short freshness and certainly will help those files to be Cached.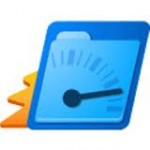 Compression: This is about resource file compression. If your page holds large enough size audio, video and other files, undoubtedly will consume more download time over network. The best way to handle those files that, keep as compressed format like gzip.
This section clarify about, what resource files could be compressed or collapsed into gzip format, to reduce the network overload and traffic. Also, Page-speed suggests the compression percentage and bytes of each resource files as how it could be, to get rid of the network I/O overload which is really awesome!
Over all, A simple tool which really provides adequate insight to understand your site and helps to increase the speed performance at web.
Let me try to share more updates in my next article – Page Speed – Part2 and discuss.