How to shop online effectively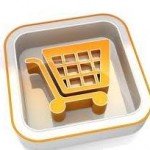 Online Shopping
Ready to shop online? Hooray..!!! Cool.
After internet revolution, online shopping becomes more familiar which makes our life easier to shop any products  at  online or understand products at professional level related to price, quality, Technical features and etc., from market brands. In today's world there are thousands of e commerce sites who promotes and advertise products and describe  deal options to shop online.
Most of the leading e-commerce sites provide us all brand leaders product ranges and related technical features under one  roof. For example, Amazon , Buy, TigetDirect , B&H photos and Newegg are few to point out. Let us try how we can use  these sites effectively to make our shopping meaningful.
For instance, If you are willing to shop LED TV first define what model, size and price  range you are trying to shop around and if possible zero down the brand as what exactly you are willing to buy. This will save lot of time and energy were you can eliminate unnecessary confusion or surfing on web.
Where to check deals?
Basically, Online shopping starts from research. With current statistics, doing online shopping really worth it to save money and time than shop at store  if we could effectively search down and find better deals.
There are several deal sites which specifically advertise products from manufactures as deal of the day were you can find product availability, current deal price and other related subject matters. Example sites like..  Slickdeals ,  Dealsofamerica , Fatwallet , dealcatcher and Deals2buy are few to point out.
What's good with deal sites?
Slickdeals and dealsofamerica are completely user driven with strong community of bargain shoppers from all over the places. Good stuff about these sites are..simple, easy user navigation, search option, coupon code and most popular user reviews which you can utilize to find out your best deal. On above average all products deal comes along with coupon code which will directly take you to the parent product site to redeem the coupons and place order. ( I would highly recommend to read out the terms & conditions and other delivery related information's thoroughly before you place the order)
Remember, a great thing about online shopping would be…Best market price, free delivery option, No Tax (most of the time) and bundled products which you can not expect at direct store at all times.
How to zero down the deal site?
Well. I would suggest at least please have pad & pencil before you start your search or always better open MS-Excel if you are familiar. But not mandatory. Since you will be coming across couple of good deals from various sites you may need to note down best deal price & availability information when you are trying to zero down. For instance, Samsung LED bundle you  may get $1000 from one site, and the same bundle would be available with other add-on in another site. So its always better to have research data handy for reference.
Out of Stock?
Set an Alert! Most of the deal sites have option to setup alert. Setting up an alert is easy and all simply create an account with email and contact details.  This  will send you back an alert when product back on stock or best deal when arrived.
Also there are many iphone, android based barcode apps available for better product search were you can setup  your alert and can receive current availability and price details. This will surely help you on handy at your palm. Sites like Nowinstock were you can check product stock availability from different stores and can setup your account to receive alert when they arrived in stock. You can save more time.
When to place an order?
Any product, (Particularly an expensive ones) its always great idea to head over near by store to understand the product appearance , size, color or other visual aspects and technical performances. This will give you better assurance about the product you are trying to shop around. Also when buying a new gadget you're not sure about, or the one with many of alternatives. So simply, "See it first hand, but search before you buy"
Simple key tips:
Shop patiently
Research…Research…Research..
Read reviews and understand about technical features
Address the right e commerce site and place order only at trust worthy sites
Visit near by store and understand about the product you shop around
Concentrate on terms & conditions and delivery options
Happy shopping!