Basic elements to write Short Stories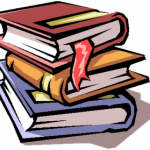 Have you ever thought to write stories /or short stories?! I believe it would make a great leisure pursuit and fun to everyone who has real zeal about to write stories.
Being a newborn to story writing world you cannot expect great extend of the initial outcome. But still you can accomplish it.  Most of the successful story writers were all started at the same phase and thrust . As we know writing is a terrific experience and a great outlet for our emotions and passion.
In general, It takes lot of dedication to write short stories that are worth like studying, but almost everyone could be a trick when we write. However, at web there are many websites and blogging forums feed us and teach the best practice to write a short story as an expert level. Also, there are great teachers /or mentors to teach story writing who inspire and help you learn methods for better writing short stories. Writing workshop can also help to improve very well.
I would like to emphasize that, though you learn the art of story writing, try to keep your own style and thought flow which could surely discriminate from others and bring better light sooner on you. Example word style, dialogue pattern, and ease words etc.,
Writing stories is an art, inspiration, care and craft. I would strongly believe that, It takes few years after a good start by adding continuous effort. But you can surely make it if you have real ardor on it. Being new, when we create our own characters and subject matter flow we cannot submerge in and wait for your first story become good. Like it's a exercise and incessant effort. Nevertheless, there is nothing better to decide if you write as you want for you. Because creativity diverge every individual and only objective is, can we make it interesting?!
Key points to consider:
Read..Read..Read
Never write what you know, that would be really boring most of the time
Envisage an interesting characters / persons that you had come across or from day to day life
Research helps very much to deliver a realistic storyline which attracts more readers
Make sure you have an good arresting beginning in the subject
Visualize you as a readers and live with the characters' and subject flow
Keep focused within a narrow time span
For short stories introduce characters and their rolls evidently in subject early start with few quotes
Read for inspiration
Short stories can keep only limited characters and give them the characteristics they need to develop the theme
Create and assign your character a conflict or specific goal to help develop the plot of the story
Research helps very much to deliver a realistic story line which attracts more readers
Reading helps a lot to sharpen our imaginary skills and also become familiar with other writers writing style, syntax and structure etc.,
Break down of key elements/components:
Protagonist (The Main Character) : This is all about Main character. The protagonist drives the plot of the story. You should have effective understanding of your main character since that drives the whole subject and you want to know everything about it.
Environment / Characters ( Like Backdrop / Place) :  Making readers familiar to the story ground, environment and characters will help to visualize the flow easily. So pleas keep concentrated on these essential elements. Also keep in mind that theevents in a short story usually cover a relatively short amount of time.
Adversary / Antagonist ( Like Opposition /  Conflict ) : The adversary /or antagonist is the main obstacle for your main character and must confront to reach his or her goal. Basically it need not wants to be He/or she..based on your  subject it can be anything. Often the antagonist will materialize as a secondary character or group of characters in the plot. ( For Example Antagonist who abduct hero's wife and threaten Hero before he finish his mission. Hero chase  Antagonist 's  car and hero car got down by gun fire…" )
These kind of little events and twists actively build against your character and create the tension to a breaking point. Also you have to make sure your conflict intensify gradually until it reaches a breaking point.  Here, Antagonists can be other people, events or just about anything.  Basically, the story wouldn't be interesting without conflict, and getting through it can't be easy or else readers will wind up soon.
Climax: This breaking point will result and leads to the climax. The character realizes that her destination is only at few turns. The climax is the release your protagonist finds after a long and continuous struggle against the odds.
Subject End/Resolution: Now conflict has been resolved, and it is time to wind down the story . Finally…If you accomplish your first story just celebrate it. If the way you have created your Characters and flow written sparked a passion inside you, just Keep going. At begin said practice is the only best teacher for quality and creative writing.
Enjoy the ride and happy reading.