Interesting Smart Apps For Smart Android Devices
The day 1st when I bought my Samsung S3 and still, I love it and really making one of the best device I ever had. As we know it comes with numerous handy features and also the availability of several thousands of useful Android apps makes the model become more success on market. Well..One negative cornerside, it's battery life! Real killer. No wonder that I need to power-up daily without failing even my usage is very limited. Last week, I was searching around some apps related to battery life management and end up getting other useful apps interestingly. I would like to share these apps and you may like it if your device runs by Android.
JuiceDefender: A cool Android battery saver app and its Free! Basically this app works as a job scheduler to your Smart mobile and we can completely customize as needed. Once the setup is ready and it automatically maintains the scheduler and saves your Smart mobile power tremendously. Indeed, I need to check in detail since I downloaded very recently.
The apps hold some niche features like, it intelligently checks the 3G/4G connectivity, WiFi Status and keeps it idle when not required. Also it monitors most battery draining components of your Android device as well. Once your setup is ready then you are good to go and can enjoy the extended battery life. Just have a try.
History Eraser Pro: The Smart Phone invasion has considerably increased our communication more wider then we had and maintain mobile memory cleaner and monitor cache becomes chore these days. Sometime, you could notice that your mobile would react very funky for commands or you might feel like it got hangs around somewhere. Right? Most time it happens due to memory management. ? Just try this app!. In simple, it's a history eraser app as similar as how your PC or Laptop browser handles currently with the delete option. The app does the job by simple one Tab on screen and you can save more memory and get rid of all mobile slowdown issues.
The app does offers other history cleaning jobs as well and makes your life more easier to keep your mobile real smart towards memory. Like you can clear up your Call Log, text messages, Google Map Search History, Clipboard Data, YouTube Search History and Gmail Search History and few other tasks as well. Simply it enhances your mobile's internal memory and helps to keep the data clean.
LookOut: Another interesting app with many useful features related to security, privacy, Data backup management and Missing Device service. Of course, This is also Free! As the name sounds it does Lookout your mobile security and comes with bundle of features. The apps high security features enables and protects your mobile from identity theft, financial fraud and helps to overcome loss of personal data at situations. As I have mentioned these apps features looks interesting to me and indeed I am going to dig more to see how it performs at real time.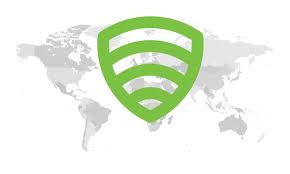 Also another intuitive feature is Lock Cam. Like, If you left your mobile somewhere unknowingly, it sends a picture and location based email, if anyone who access and enters your mobile password incorrectly three times on your locked screen. So, indirectly it allows you to track based on location.
I like the feature Wipe!. Like, If your phone got lost you can still wipe all your personal and crucial data information on your smart phone all by remote through web login. This includes, contacts removal, messages, email, photos, browser history, user accounts, Social media info, Sync setting and many more to wipe out. The app allows you to wipe your Smart mobile's SD card data as well. That sounds really interesting to be. Lock & Locate: This feature is similar to the one which available on IPhone app. Like, if you lost your mobile it allows you to lock the device remotely over web and also can send custom message to others to get your phone back easier to you.
Over to you now. Just have a try of these apps and share your thoughts.
Image Credit: JuiceDefender / LookOut