Interesting Smart Apps For Apple And Android
The Smart apps concept is a great entry to technology and certainly it enhances our life style. Many thanks to passionate developers and their awesome concepts whomever contributing to this sphere. Recently I did come across few interesting apps and would like to share with you. I Believe, some of the apps you might have heard before, and indeed all the apps are new to me. So, Just have a try if you haven't try before.
Decolabs: This app has designed for IPad tablet lovers and available for free. Basically, Decolab helps you to organize your living room or any other room furniture setup through virtual visualization using 3D view. This app is as similar as other 3d modeling and designing tools like Autocad and Maya But those belongs to professionals and animators. Decolab is simple which comes with object drag and drop ability, and more importantly you can design and visualize your model room with very less effort and time by easy steps.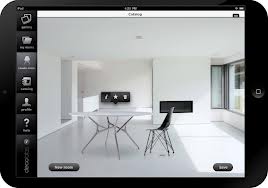 The furniture modelling steps lookes impressive and kind of a wizard driven approch. To start with, First download the free app to your tablet. Once installed, just you need to upload your desired room photo to the app, for which you would like to setup and organize the furniture's. The wizard allows to select different Patten's of furniture's from leading brands with easy navigation and helps to organize.
Currently Decolabs offers couple of top UK furniture brands like,  Arne Jacobsen, Cassina,  Fritz Hansen,  B&B Italia, Vitra and few more to choose the furniture for simulation and to organize. The products selection is kind of a e-catalog menu, and each furniture holds the detailed specification like size, color and other info where you have wide range of choices to select. I wish it would  be great, If Decolab allows you to upload customized furniture selection, like your own choice of furniture selection for the the room you are about to organize. Because, that would help to visualize more better and could render more lively effect to visualize the room. Just try for fun.
Cardio Trainer: Are you very keen to monitor your fitness activity? Do you want to track your fitness data for records? Just try this app. The app is from Noom Inc., Cardio Trainer allows you to track all of your indoor and outdoor fitness activities right from Yoga, Biking,walking and other activities. It's simple, handy and powerful.
Also the app has integrated with quite a few initiative concepts, like GPS intergration with pedometer for walking count, voice data output, inbuilt music player, Autopause and few more. Besides, The app allows you to schedule activity workouts, Monitor your heart rates and also updates daily burn down calories according to your workout.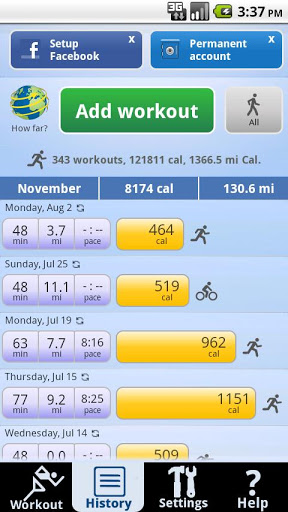 Indeed , it's works as your fitness partner and you can use the data on the go wherever you need it. For bikers it does comes with high score monitor and offers competition tracking tools and rewards points for fun. On the whole, Most features looks very impressive and may useful and handy. Just have it a try.
Google Flight Search: How do you search your Flight details when you need it handy and quick? You may browse through Kayak, Orbitz, Priceline, Travelocity or Expedia?! Right? Just have it a try with Google Flight search tool. Really very simple and effective. Like you don't need to remember any airport code or exact airport name to start with. Just put your destination city and it pulls out the different locations with available flights to match with that search.
Also, it does comes with flight timing, price, schedule kind of info very quickly. Of course, You can drill down the search options and sort by flight, timing, price and even you can book the ticket directly from the link based on your flight selection. Pretty interesting and just have a try.
EasyFocus: Is a simple and effective photo editing tool for Android for free. The app does offers SLR camera focus effect to your normal photos with the help of few easy tuneups. You can add Focus/ Defocus effect to your picture and can save the file to reuse or share. Also it holds other common features like, zoom in/out, Tap and drag, rotate, reset, undo and more.
The interesting part, as the name sounds it does offers more features on focus fine tuning areas like Circular focus, Selective focus, Rectangular focus, Focus flip,Photo Enhancer and Miniature Photography. So, If you wish to create some fun/family album with your own pictures from your mobile camera, This tool might add more values to your photos. Sounds interesting?!  Just have it a try.