Does Social networking provide privacy?
Social networking:
At present world, whether you belongs to technology domain or anything, social networking becomes one of your life style like having a cup of tea. Checking your mails and other social media relevant communications by using your mobile phone or any other hand held devices with in stipulated time intervals becomes your life style and embedded as routine activity.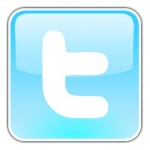 However, certainly no doubt these kind of networking world has stretch out your public connection bandwidth and  adds more colors in your life. Truly, it has created incredible impact in communication and change your regular life style we pass through. I believe in upcoming years most of us would come out from personal emailing concept or even may forgot and move towards social networking.
The reason is very simple like..every one need distinct podium to keep friends and relatives to get close connected for sharing moments or any crucial events information. More people, infinite data, and single platform connection. True.
Google plus ( g+ ):
It looks Google is strongly working towards their forthcoming Google + social networking platform to make it as tremendous hit. We are sure it will pour enough fuel to the existing social networking world and to gear it on top. There are many technical areas which Google+ will try to concentrate were currently not properly handled or not concentrated by other social networking applications like face-book, twitter and others.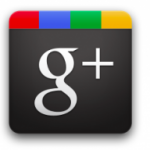 Related to privacy setting, we know current social networking world are not much efficient enough were Google+ is going to extend its hands in a broad way. Based on Google+ beta testers results it works very closely to fix and addressed issues ( Related to circles, Stream, Sparks and etc., Read more at  Google+ known issues ).
One of the good feature with google+ would be the search option based on zipcode which will search people in and around specific to that zipcode. We can connect as well even while you travel. Pretty nice. Also we can add more filter based on precise search option for that location as "Engineer", "musician"  and etc., These kind of features are endless journey but really adds more value and simplify our needs and time saving.
Based on blog community updates Google+ Beta testers are rendering positive response primarily related to design. Easy user navigation, share points, posting content and others etc., When substances related to Privacy handling, if Google + could able to add some better colors really should be appreciated since we know current platforms privacy setting are not much efficient or users friendly for non technical user community. Let me update more details about Google+ niche features and security elements in separate article soon.
Communication unlimited:
Well. We got well connected to pleasant social networking world though your mobile apps or social media sites like face book, twitter, digg, reddit, yelp and etc. What makes us to get into this world? Just some fun? Friends? Sharing? Or time pass? However, the size of subscribers and users at social networking are likely 700+ million worldwide. Oops..!! Really head spinning.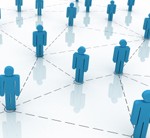 During initial television evolving period there were discussions which related to cause and effect about visualizing or broadcasting unhealthy stuffs. Then mobile revolution came up and hot topics outspread around MMS, SMS or related data sharing. Next internet arrest the world and discussions went up high and reach the summit. Crucial data sharing and communication are always become an issue and Still on.
Besides, Anything which related to science inventions should have esteem reputation and be admired by everyone. Certainly, no doubt about it. Else, would it possible to everyone get connected this closer across continents? Surely not. We can not stop science innovations. But we have to utilize the outcome in good order as and when required.
Privacy:
When considering social networking privacy, there are couple of questions arising towards these platforms and really not sure do we really need to care such things among our busy schedule and communication. Or don't we need to concentrate such issues? Not sure. I believe this topic would have been largely communicated or discussed in many forums and community. Just I would like to render some insight towards privacy.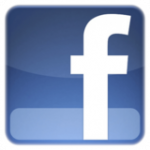 When you share information's related to your personal which you envisage that is going to share only to your known circle. however, there are more potential possibilities that the information's get exposed to other people or community who may really don't want to view your information's.
But indirectly they pull up in a situation to get knowledge about your info which got pipeline through their friends and link community who got linked with your profile.
On ground, social networking users should always require safe and secure way of communication and fun down the road, since crucial data or communication should not get exposed to everyone unless you wish display. The applications should handle and build such a way as users friendly and secure as well.
The primary goal of social networking applications should be having good navigation method, privacy related settings,features and elements by considering users crucial data factors as vital information.
Also, social networking mediums should navigate proper guidelines for new members related to privacy setting by considering them as non technical community or visitors since above average members are from non tech world.
Have Safe and secure fun…..!
Related Posts :