How to manage your identity on web?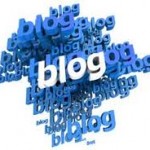 Online Information: Sharing information across the web related to your personal and professional life, becomes more easier than ever, due to social networking platforms entry.
There are enough social networking sites, with ample user interface and features, which enhance your sharing experience very simple, meaningful and helps a lot to find people across the planet. Yesterday I did come across an interesting article about G-mail's new tool – "Me On The Web" which is related to your online identity monitoring. Real cool one.
Identity Monitoring: Monitoring your online identity and privacy is one of the key aspect, since most effects driven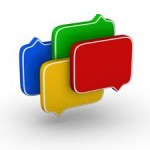 through online.The information you love to share could be your blog post, photos, videos, comments for fellow bloggers, business knowledge and so on. It can be anything in the form of virtual data.
In generally, your personal and professional information can spread across the web by two ways. One-way, the information you post on web, and the next significant way would be, how you have been identified by other communities when you post some information on net.
This data is crucial, since bounce from others viewers, and at most times you will not associated with this communication, till you identify yourself at online. Like, you have to search your name or blog name at search engines to see what's going on?. Being said, Your online identity is determined not only by what you post, but also what others post about you.
Let's try this example. You have posted an article on your blog, and an anonymous visitor reads the article and find useful, but have not left the comment at your post. Now, If the visitor refers your post at some other forum and conveying the post is very useful, you will never get connected to that communication since not passing through your blog.
So your chances of missing out the traffic and communication chain are very high, since not happening under your blog platform. If you could get notified this communication as alert, you could have pass your valuable comments to those forum visitors, and can positively try to turn the traffic under your blog.  So, how to control what third-party information is posted about you or your blog on the web?  This simple GMail tool may help.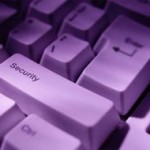 Me On The Web: By June 2011, Google has released this simple tool to monitor your online identity. Once you login to your Gmail account, you can find this tool at Dashboard under account settings.
This tools helps to control your information on web and also allows you to access your resources. Basically, this works like alerts, were you can setup alerts based on your name, email address, blog name, specific terms or customize as required. Just a few minute setup and you can receive praiseworthy information related to your identity monitoring.
I Reckon, Three essential benefits by this tool. One, You have a great opportunity to interact with a stranger who commented about your post were you never open the discussion channel.
Second, if an unknown reader perceived your information negatively from your stand point, you acquire a chances to communicate, and provide better light on your grounds to make it clear. Third, this allows the opportunity to remove unwanted contents From Google's search results.
Google – Simple, Friendly, and Powerful.