XMarks- An Awesome Cloud Bookmark synchronizer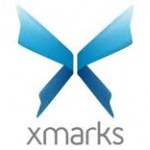 Cloud Computing: These days, cloud computing is so popular due to its hardware, software independence and broad flexibility at resource free operation. At cloud, your data has stored "in the cloud servers" and real hassle free computing experience . Most businesses outsets to have the favor of cloud environment and getting hands on benefit as results.
Though  security concerns still pointed by industry critics, cloud popularity keep growing and confirms people love cloud environments and its niche concepts. Most lead cloud driven applications offers data backup and recovery procedures, to maintain your own version of  data repository which helps to recover data at critical situations. So, As long as you invoke these services should be good to go. I wish to share a simple, effective and helpful bookmarking tool- Xmarks!. A cool cloud based service and the features looks very impressive.
What Is Xmarks?: Xmarks is a bookmark synchronizer. At present life style, You may deal with more than one computer like Home PC, personal laptop, Office work stations and others, would be quite applicable at most situations. So, how will you access your favorite bookmarks of one system being from another system? I am sure, the no of bookmarks would substantially increase over a period of time and would be complex to fetch  right bookmark when needed.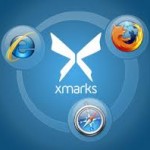 Xmarks is a real time reliever for such situations, and keeps your bookmarks over cloud server for easy access. Just install the service at your local computers, and it will sync all your local browser bookmarks over cloud account and you can access any where from any machine by just logging to your account. Importantly, Xmarks Syncs your smart phone bookmarks as well.
Xmarks offers many other nice features where you can enjoy the service and make use of its benefits.
Backup and Restore: Most of your browser related activities like password,add, and delete will be automatically stored at cloud server and will be available for a period of three months. Besides, you can restore your bookmark backup data to your Xmark account anytime when needed. This is real cool when consider data security.
BookMark Sharing: If you wish to share interesting bookmarks to your friends or loved ones, you can share anytime by setting up folder sharing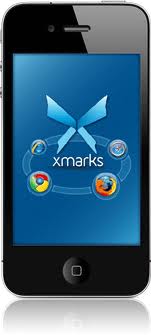 service and RSS feed options. Just select your desired folder to share and  click the share button. Your friends can view the shared bookmark anytime. Also, Xmark sends sharing notifications via mail as alert.
Sync profiles: The features allows you to group your bookmarks into different sync profile name. This helps you to keep your bookmarks well organized and displays modularized effect. Once you have setup Sync profile, you can simply assign them to different computers and can Sync the same format and profile structure. This helps you to maintain sequential bookmarks order between multiple systems.
Open Tab Sync: This nice concept helps at mobile bookmarking. Smart phones like android and IPhone mobiles can make use of Open Tab Sync service. Basically, the feature lets you to grab the URL if any tab is active at the browser. If you wish to access the same site later at your local computer, you can easily access and launch when needed using auto Sync feature.
Currently Xmarks offers the services as free and premium. The immense member traffic and users positive review sounds the application become more reliable over cloud architechture and I believe, wouldn't be a bad idea to have a try.