Why Google+ will become Awesome?
GooglePlus ( g+) – New wave of Social Networking:
I believe whole social networking ardor community is awaiting for the release of Google+.  Since Google + beta in progress I didn't get a chance to create my account to play around and understand the functionality of my own. But I am excited to understand what best we can expect from Google+ and would like to address how it is going to distinguish from its social media competitors.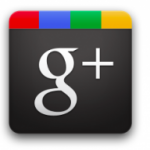 Based on existing Google+ Beta users and testers review there are couple of features looks really great and would enhance and stretch the social networking in better and secure way.
In my last article I have posted about Social networking privacy and I mentioned users always require safe and secure way of data commutation. When reading Google+ user reviews it looks there are couple of wonderful features available in G+ including security, privacy and user navigation have been handled very well.
Top 15 features of Google+
We can positively agree that if anything comes from Google, it's going to make your life simple and easy since they offer better solutions which very close to your need. However, few of the below features looks really great and will draw more people attention down the raod when it becomes live. Based on beta tester's views and comments, I try to envisage below are the best possible G+ niche features thus far:
Circles:
Circles is a wonderful feature and I am sure going to become big hit. Importantly, you can easily organize your connections (Like your friends and fans) based on your interests and expertise. In my view, it looks like grouping different category and related connections and keep them disconnect from common networking Dias. Good. Simple way of privacy handling too. Also many testers responded that, there is UI for creating connections to your circles which makes your job easy and looks well handed.
Data Liberation:
Basically, this looks like back up option of your whole connection and circle related details. Nice. In Google + they introduced new feature called data Liberation. This will be show up at account setting section. This allows to have backup of your profile details, contact friends information's at circle level , Photos backup, stream and buzz posting (Other patterns of posting methods. Let us discuss in detail ) and etc., all  you can have backup.
Very nice and secure way of data backup by easy steps. Another related option available as Google takeout. This allows archiving your whole data.
Hangouts:
 Another terrific concept. I am confident that, every one going to enjoy this feature and praise G+. You are well aware about video conferencing. Google+ allows this and takes video conferencing to next level from your circle people driven and important you can do group chat up to 10 people simultaneously and others able to drop in and out. Wow. Really great. What else you can expect?
Hope you remember at Skype group chat is a paid service and this is surely going to be big threat for its competitors since absolutely free.!! Also another beautiful option would be YouTube interface.
While you do video chat/conference with your circle people a large screen will allow you to switch between people and there will be navigate button option to do text chat, sharing links and watch you tube video simultaneously. Unbelievable.!! All in one place.!!! This really going to change the video conferencing world personally and official as well.
I am conceiving this way like..5 branch office official conference can combine together as single environment driven session and can share information at single podium.
Enhanced Google Navigation Bar:
Recently, you could have noticed that Google has updated their navigation bar. Like few new menus and color code. I perceive, they made all ground work to incorporate features related to Google+ down the road to support and navigate when it becomes live. As practice, though menu looks simple the behind engine would be very powerful. The new bar will tie with Google+ and provide updates and notifications.
Sparks:
Sparks is a very nice tool if you utilize at right order. Basically, it offers list of your interesting areas like sports,Movies,technology, medical,music,SEO and etc.,and based on criteria Google uses its historical search method and presents the related contents in readable format. Good one. For instance, if you add your interest search term as specific directors, sports star and technology G+ will search and add search   related content under sparks as handy. Great work.
Huddle:
Google+ also has mobile app driven chat tool which will enhance the group text chat to next level. This is similar like Group Me or Text Plus. This will be useful for text based group chat community needs.
Picasa web photos:
Picasa world!. Already we know that Picasa provides fantastic photo upload and maintenance service in a broad way. Google+  has enhanced photo sharing with few enhanced features which will surely attract more people. Like..unlimited storage space, Circle level photo sharing,editing and maintaining photos album and etc., will become more easy.
Another good thing is, If you hold Android mobile and app uploading photos becomes so easy and can configure for automatic upload functionality. The upload photos will be moved to private area which can be shared later after your review and editing.
Connection Filters:
Once you have created your connections and linked with desired circles, Google+ allows to filter the postings based on circles you have created. Good thing is data will not bind at one place as sequence and creates modularity look  for easy handling. For instance, when you create new post you can post either as public (Like Digg, Twitter etc.,) to all your circle or you can make it private. Like you can limit by circles whom you prefer to see the post. Really nice one and  very handy to decide of your privacy.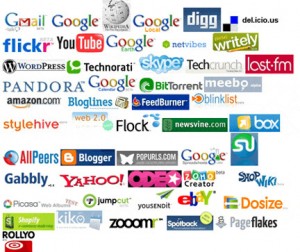 Notification Features:
Another good feature which related Notification alerts. Looks good. All color indicated menu  driven. For instance, there will be button for notification. When user clicks it shows latest activity of your account as interactive menu item.
It appears like a short notes of your recent activity,comments,posts you completed in your profile. This will surely help you to decide fast if anything you forgot or allow to make decision anything not completed as required.
Single podium operation:
One of the good concept I like with Google that, one common centric platform driven operation. For instance, if you have Google email account you can login and roam around all (Like Google analytics, Google Web master, Picasa album and etc.,) Google family and the persistence still maintained across all applications. Really a good one.
I conceive, Google+ may handle the comments and reviews by well thread driven which will surely add more values add attract user community.  Since Gmail threading concept already very popular between user community, I am pretty sure Google+ will take this to next level for easy navigation and follow-up maintenance.
Google talk:
Existing Google talk comes as bundle with Google+. So you have your online visibility as well balanced and connected at circle level.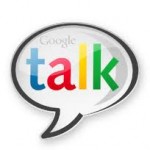 Mouse over tag:
If you wish to get quick handy details about a member or visitor just hover your mouse over the user name to get detail. This will allow you to decide whether you wish to add in your circle or not.
Private Messaging:
Another good concept regarding privacy. Example, if you wish to send private message to very few friends of your Circle,  Google+ allows you to select those friend(s) alone and can send message. Those message cab be viewed only that selected recipients. Really very nice and wonderful idea. I believe in face book you need to use their new messaging feature option to do this. Here just you can decide things on the fly.
Limited Link:
Sometime a small option would create big impact. Per Beta tester comments Limited link button will display the names of everyone who can see the postings. Few handy stuffs always very useful when you roam around with many responses and comments.
I may really miss out few interesting and notable key points since I am awaiting to explore largely when it becomes live. In over all, Google rocks again with their fabulous users friendly features and support, and no doubt it's going to create new wave on social networking ground.
Let me know your views and comments if you are already using Google beta tester release. I love to hear all. Also let me append more updates once it becomes live and available to public user community.
Let's welcome Google+. The new monster in Social networking.