HootSuite- An Impressive Social Network Scheduler
This is my Guest Article to Carolyn Nicander Mohr who writes lot of technical articles and about interesting tools under Wonderoftech. Carolyn is an ardent technical person and her expertise focused on advanced technology, latest gadgets, About blogging, tools, apps and likes to discuss anything about technical.
Carolyn is an award winning blogger and adequately participate many technical campaigns and polls to understand the latest industry trend. I love the way she narrate subject matters which will exceedingly simple, effective and very useful. Other than technical, She is well supportive and such a kind hearted person and I am blessed to have her in my life path.
Last week I have requested my interest about Guest Article at Wonderoftech, and she honestly accepted my request right away. It's really a big honor for me to share my thoughts with Wonderoftech and also with such a wonderful personality, which will surely adds more value to MediaCrayon.
Here is my Guest article summary about a Social Networking Scheduler Tool – HootSuite. You can continue the entire article at Wonderoftech site: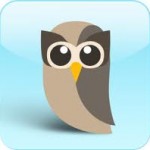 As Social Networks continue to grow, connecting people and exchanging information becomes much more time-consuming due to the immense traffic and your increasing connections. You may own a business, want to create an online promotion campaign or just want to keep up with your contacts.
How do you effectively manage multiple social network accounts with your busy schedule? For instance, what have you done with today's tweets? What about your Facebook profile update? How about LinkedIn and MySpace submissions? Doesn't it drive you crazy!? Continue More:
Related Posts :