Intuitive Smart Apps for Andriod and Apple
Text'n Drive:
After Smart phones invasion, it's very common to hear Beeps often through SMS, Email, and voice mail during your busy day. But this would be little tricky when you are on highway or on the go. Because, When you think to respond back or to read the mail content, maintaining road safety and staying
productive is difficult and requires more attention on wheel. So what's the best way to handle and stay connected without taking hands from wheel and eyes on road? Just try Text'n Drive.
TextnDrive is a voice recognition technology based app where it simply reads your SMS or email and louds to you up to 45 words while you drive. Once you hear the voice, it allows you to respond back to the email or SMS through your voice where it transforms your speech into text and sends back. So 100% you don't need to take off your hands from Wheel and keep driving.
The app does offers some other cool features and looks interesting and useful. The app is available for IPhone, Android and BlackBerry Smartphone series. Just have it a try.
Are you planning to have vacation to new country and no idea about their native language? Would you like to try a handy language translator where it translates text and voice based data into your desired language? Try this app..and looks quite fascinating. Currently the app supports 60+ international languages and available for both Android and IPhone versions.
The app translates worlds, Phrases and text and does offers more than 1 translation. Just you have to pick as your choice. Also, We know that, when you translate words and pharses there are different meanings to the context and would be difficult sometime to understand. This app helps here and does offers kind of dictionary for multiple languages to exactly fix your problem. Indeed, need to test how it works.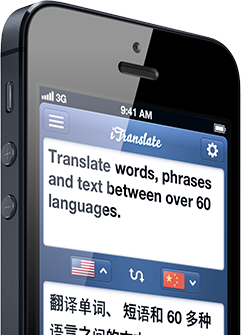 The app access Nuance as voice recognition technology tool and using it simply recognize your voice and transform into text and translates to your desired language. To me, The smart app concept drives really crazy and amazing!. Many Thanks to technology. The app does offers multiple options to select different dialects, male or female voice command setup, Favorites & History options where you can play around during setting up the app.  Also it allows you to share your translated text to Social media like Facebook and Twitter as well.
Another intersting app. Well. If your car got down on highway and need a cab. What you do? Or..Need a Airport drop and no idea to find a cab for the location where you reside? Are you going to hit Google? Just install this simple app and looks very promising to find your cab as quick as possible which very closer and nearer to you. The app features are very simple and does pretty nice job for the cab search. Just have a look as how it works.
– It find taxis based on your current location – zipcode or city
– It allows you to book a taxi at few taps on your screen. Simple steps.
– You can track the arrival of your taxi and stay connected!
– Pay your ride through credit card and allows you to setup payment options
– Have it a handy e-receipt for the trip and you can claim as and when needed.
Also, the app does offers to tap-to-call directory option for local taxi fleets where you can use, if Taxi Magic booking isn't available yet in your city.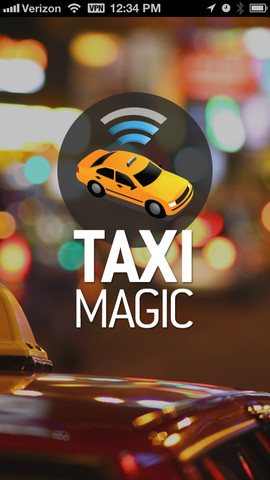 Currently Taxi Magic has connected with 85 Large and medium size taxi fleets and 45 cities across US and over 4,000 cities across the U.S., Canada, and Mexico all together. The app already got overwhelming appreciation from Time Magazine, CNET, Wired, PC World, and Business Insider which confirms positive review and promising. Just try and check for your city.
Image Credit:  Taxi magic, TextnDrive, iTranslate