Tips to buy used cars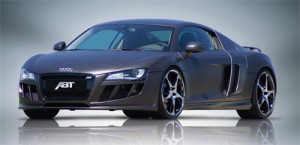 Virroommm….!!! Buying a car is very fascinating experience and fun. If you have planned to buy a car you have three options, either going for New, Lease or used one. As we know buying new is quite expensive even we pick from sale or with rebates options. While used cars are always more affordable and numerous will be available within your budget  range. The decision is yours. Have fun.
Vehicle means..Maintenance. Maintaining any vehicle or automobile is surely a great deal since lot of hidden things are  embedded on it. So first determine why you wish to you buy a car? If need is determined, next distinctly plan and  address your requirement whether it's for a short period or long. If short period  then buying a used car will be good  option. (About leasing, most of the car dealers will not accept very short period). Also make sure what type of car you are looking for. Like..Mid size / Sedan / SUV / Crossover / Minivan and etc., Addressing this will help to arrive your budget and narrow down the search.
Used Cars: Well. You have decided to go for user car. Few basic things you need to reckon like What Make / Model Year / Approx driven miles / Expected Avg City & Hway miles / Warranty info and etc., For instance..If you have decided to go Sedan there are various American / Japanese / Korean car models are available in market. When finalizing the model need to concentrate and consider for well evidenced models like affordable engine quality , miles per gallon /  maintenance free and so on.
Now all you need to do that, is to go through different used cars deal sites/ dealer network and sale events in order to make sure you'll be getting the right car. ( You can try Yahoo autos  and craigslist for local and region level  search)
There are several sites which feeds exhaustively about cars model details, sites like
which provides  car model / year / exterior options / interior features  / Stability / Crash star info / price worthiness and etc.,  You can check your model info and compare with other models and collect full history about the model. If you go through carefully you can obtain lot of useful data that would help to decide your right model.
Certified Cars: Currently most of the dealers have CERTIFIED vehicle programs. This is really a very nice concept who doesn't want to take much risk on used cars. Being CERTIFED, all vehicles comes with Pre-inspected , Tested  and  Calibrated along with  Factory & Extended top up (Given by dealer) Warranties.
The Term Certified means the vehicle has been entirely inspected by factory certified technician for any identical issues. The Certified concept really works well if you find your right vehicles.
For instance, if 2009 model car currently holds 25k miles, the dealer will provides balance factory warranty (Example Factory warranty  may be 50k miles or 4 years) and also most of the dealers will also provide 10,000-12,000 miles /or 1 year extended warranty as top up when original warranty gets expires.
During this warranty period if any technical / transmission / and body related issues if you encounter, it would be fixed @ free of cost as warranty policy ( Check in detail with dealers since this program varies dealer to dealer). Basically Certified cars price will become little pricy but still you can confidently approach to avoid undesirable issues.
Key points to consider:
Do enough research
Set your budget limit and stick with it. This is Vital
Check best possibilities to buy from owner. (You can perceive good difference in price)
If you freeze up your model don't keep changing. Be stubborn on your preferences & criteria
Shop from various dealers and even try from neighboring states too if reachable distance
Brand Market & Prices are always diverse from state to state and dealer to dealer
Search for sale events / Year end deals. Best possibilities to obtain good discounts and APR
Shop patiently
Check car fax detail about the model your prefer to buy
Don't prefer to buy very old model even with less driven miles for low price. Maintenance can pop up
Also don't prefer latest model with high driven miles even for attractive price less than market
(Like…2010 model with 40-50,000 miles is very high based on National Average Miles's calculation)
Seller Neogotiation:
Check <a href="http://www.kbb.com/">http://www.kbb.com</a>  value (Blue Book) and market price to compare and begin conversation with seller
Make your opening offer with lowest price as what you feel the vehicle really worth on it
Don't hesitate to negotiate. Most of the time will work out positively. Proceed until the price you want
Walk away from dealer. The best and influential bargain skill
Don't get distracted by different model suggestions from dealer. Stick with your preference
Inspect car's exterior / interior all around carefully to find any identical / visible issues
Do test drive without fail, and will provide you a genuine feeling about the car whether is in satisfactory state or not
Tax / Fees:
Remember that, if you purchase from dealer there will be sales tax on top of car sales price which you. This is common to all dealers and can get rid if you buy from owner. So when you create your budget keep in mind about hidden holding like Sales tax / State Tax / Insurance / Registration / Titling and etc., Estimate your budget along with these components.  Also make sure that you computed your monthly payable plus the maintenance of the car and you are sure that you will be able to handle it to avoid problems in the future.
CNBC: 30 cars that gets 30 MPG:
<a href="http://www.cnbc.com/id/42326638/30_Cars_That_Get_30_MPG" </a>
Have fun…!!