BMW Partners With MOG For ConnectedDrive Music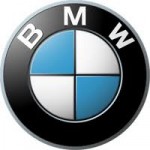 On-Demand Music: This article is related to my yesterday's post about MOG's Music!. I just happened to come across an interesting occurrence at premium automobile segment related to MOG's service. Yes!
BMW of north America has announced early this Aug 2011, that it has teamed up with MOG for their on demand music streaming  for BMW MINI and Six series vehicle lines. MOG and BMW together had developed an in-car integration app for on demand music streaming wholly for BMW USA vehicles. This is a real cool news for US Bimmer community.
The MINI series has already rolled out at market with MOG's inbuilt On demand steaming app, where car owners can enjoy

the 12 millions tracks through BMW iDrive control. It's kind of plug and play using your smart mobile . Driver's can browse, list, play, pause and Search their favorites music at display screen and also can use steering wheel controls.
In recent times, BMW has announced couple of technical tie-ups with industry lead technology companies and also incorporated many intuitive ideas to meet customers' expectations. Since luxury car segments always attracted by consumers for its latest technical advancements, it's inevitable for car makers to incorporate latest technologies, to focus steady market place and also to compete with Competitors.
Hope you remember BMW recent tie up with New York based company – MyCityWay, for its enhanced navigation and search procedures. Also, BMW has already integrated couple of inbuilt apps like Pandora, Twitter, Face-Book, and TuneIn kind of Social networks at their latest series vehicles.
Just watch this demo video from TechCrunch, as how MOG app functions at BMW vehicle.