Hyundai Unveils NFC Driven Smart Phone Connectivity Concepts
The smart phones invasion and the charm still continues and every day is carnival at technology end. Absolutely it's maturing an inevitable gadget for daily life. Like, you might be using it for Bank transaction, cheque scanning, ticket booking, Social media connection, eMails, virtual wallet, On the go home automation control, Airport boarding pass, check ins and many more. A simple tap on the screen virtually creates wonder and saves your time and effort tremendously. The smart apps concept are really awesome and we love it. So, what could be the next? This time is for Auto lovers.
An interesting occurrence from South Korean Auto Giant – Hyundai.! The car maker has come up with couple of unique features for their future cars, and largely driven by Near Field Communication (NFC Tag), Wireless and Bluetooth technologies. Though NFC basic pattern has created during 1984 it becomes more popular after year 2004, when Sony, Nokia and Phillips has emerged their NFC forum.
Basically, NFC technology is a set of standard mainly focused for Smart phones and related devices, where it communicates with another device using radio communication with in very close proximity range like 3-4 inches. Believe you could have used/or noticed the usage of NFC technology at soda vending machines, Auto teller ticket machines at airports or mall, where it uses your Smart phones to communicate.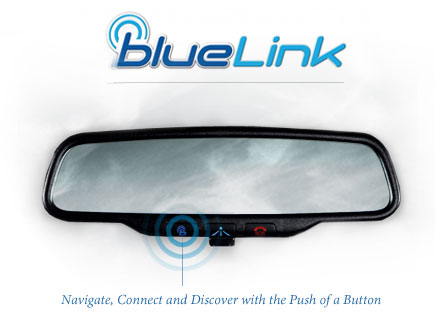 Presently, There are ample enough NFC tag driven apps are floating around the media for Android and other OS, and the technology looks very promising to take it to Next-Gen. Also, Past few years, Hyundai has come up with many changes at passenger car segment and looks the auto maker likes to take a leap jump ahead on technology front, before other competitors enters the gate.
Hyundai is planning to implement many cool features like, Starting the engine, Lock/Unlock, Wireless charging pad, Mirror (Blue) Link system, Driver Profile update, Exterior mirror setup, Automatic climate control, Power Seat management and few other niche options where everything driven through by Smart mobile!. Among the list, I am not sure how far the lock and unlock would help and save your time, Since NFC can result very well if you keep the contact points very closer like 3-4 inches. But the other features looks very interesting and should be really useful.
Per Hyundai, once we enter inside the vehicle, there will be a center console pad, where you can place your mobile which allows the car to get started.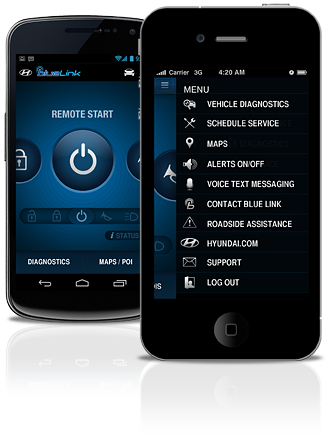 It's kind of a remote start but you do without the help of key and by using Smart mobile setup. Once the mobile is on console pad, it automatically charges the mobile through wireless and also access the driver's profile to update into the touch screen system. Like it will access the driver's media files – music, photos, contacts, preferred FM stations and other driver profile setups which can be accessed via the touch screen. Just a complete dynamic access and everything driven by Smart phone!.
Also, Your Smart phone downloaded car apps could be accessed with the help of touch screen and the top Mirror link system will automatically communicates with your Smart phone for data streaming. Quite interesting..! Per Hyundai they are emerging to implement the features on their i30 hatchback and other models on or before year 2015. For middle range car sector this is going to be an awesome features.
Though the blue chip car makers like Porsche, Audi, BMW, Acura and Lexus kind of breeds already got pioneered in numerous technical segments, Still they sounds like a premium sector and does comes with heavy price tag. If your passion drags you there, You should really ready to incline to keep your wallet become very thin. But I like the way the recent technology works, where it offers enough room to carry niche feature with affordable price range for all sectors and bring the comfort zone very closer to customers. Way to go..!
So, Do you believe Hyundai's unique features would attract more community? Just share your views.
Image Credit: Hyundai