YouTube Introduces A New Redesign – One Channel
The term 'users friendly' is well deserved for Google and its products as well. In recent times, Google keep focusing and hold an eye to increase its product range and notably most of them are awesome simple, effective and powerful. Now this time for Youtube. Few weeks before Google has released its beta version of new redesigned Youtube called – One channel.
Indeed, There is nothing like astonishing features. But same time, the new features would be more useful for their steady users, small business or social marketing communities. So, what does it offers? If you already hold an account on Google+ you could familiarize with their channel art banner option. It's kind of a banner on top your home page. Now YouTube channel user could able to add the Channel art banners for their top channels using the new YouTube version. It's kind of self-representation about your channel.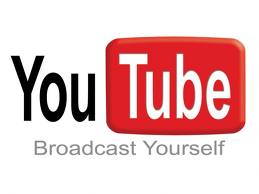 The interesting part, if your visitor is new to your channel, and if they haven't yet subscribe to your channel, it plays a trailer/preliminary video to them, which would create some curiosity to your visitors to express, what the channel is all about. This is kind of a virtual visiting card to your channel before the visitor subscribe to your channel. You can also embed a catchy description to each channels along with your blog or website reference when you set it up initially.
One good thing about new re-design, users could able to watch your channels at any screen or devices with same look and design. This goes to any device like PC, mobile, tablet or any desktop. I believe Google had put lot of effort for this feature, since there exists many unhappy users on past where their channels look is not that great on different display devices, and this would be a great news for them. Youtube One Channel calls this feature as "Dress up once, Look good everywhere".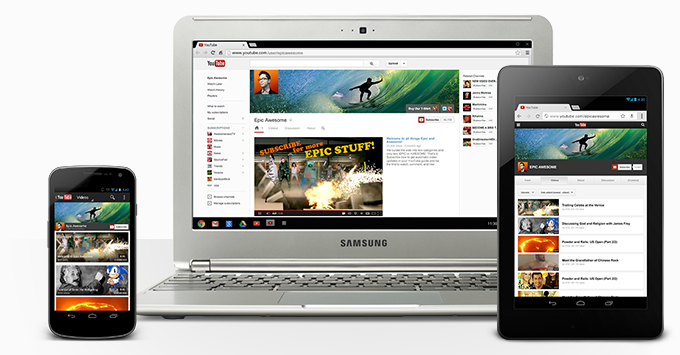 To add more, YouTube had given more freedom to channel owners to control their channels like, Customize channels design, Organize the play list, channel layout and access control etc. When you first modify your page you can evidently see the main difference on home page, as the width of the channel page has increased considerably and the banners art would offer better effect to your channels.
Another interesting corner, you can take complete control about your videos and music playlists as how you wish to showcase to your subscribers or audience. Like, The new model offers multiple design templates and layout to ease your channel presentation and you can group and organize it very well as how you need it. I believe, This would surely offer better visibility to your subscribers and visitors, as what to watch since you can highlight your videos and channels with your own presentation. With the new redesign, when subscriber's click on your channel, could able to see all your channel line ups instead just activity feed.
With millions of subscribers and tremendous videos, music, games and multimedia resources, I believe Google might slowly turn into subscription driven service later, importantly for multimedia and network driven services. Though it might not happen sooner, but still Google might consider along with sizeable free subscription offers down the road. When consider their awesome apps, niche tools and quality service, we can loudly say Google holds all the merits on their wallet. However, let's enjoy the service.
Ok. It's your turn now. Just try the new YouTube- One Channel and share your views and thoughts.