How to Protect Smart Phones From Bad QR Codes?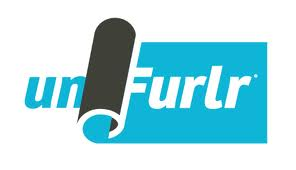 These days, QR Code (Quick Response) driven mobile apps are so popular and most avid Smart mobile users love to have these on their phones. These apps are simple, handy and we know it helps a lot to get quick product info when you really look around something like coupons, ads, and promotions at magazines or at some shopping malls.
A simple tap on the scanner renders more freedom from typing the lengthy URL on mobile browser and really saves lot enough our time.
The question is, How to identify or know the QR code you are about scan is safe and not linked with any malicious website? At times, you could scan QR codes just for fun or for real search and you could notice, your mobile browser would hangs down with no reason mostly after the scan.
Indeed, We don't know the URL behind the QR code is real good or a trick to navigate for a harmful site, unless you scan it from genuine magazine or real shop outlets. So, how to track the unknown QR codes URL before load into mobile browser? Try Unfurlr!
Unfurlr is a simple QR codes scanner app from Mailchimp, and available for both IPhone and Android breeds for free!. I downloaded the app and did try couple of test attempts. As initial understanding, it looks really useful and works pretty good with my Samsung S3. Yet to check in detail to address the real performance. But, Technically the features sounds great and believe it would be useful. The good thing about Unfurlr, it does comes with built in security features.
Unlike general QR code scanner apps as just it scans, Unfurlr tracks the original path of the QR Code before opening the page on your mobile browser and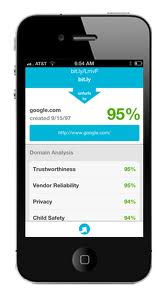 determines whether the underlying URL is safe to visit or not. Almost the app collects all valid technical details about the QR code link, without loading the page on your mobile's memory. That's the catch.
Also, It does offers a handy domain Analysis report about security factors, like the site's Trust Worthiness, Vendor Reliability, Privacy and about Child Safety of the link that you are about to communicate. This feature looks very attractive and should be useful while consider mobile security.
How to use? All you have to do is, Just install the app and simply scan your required QR code. It will automatically checks the link and update you the final results. You can copy the link to your mobile clipboard through Unfurlr.
On technical back door, the app does access StopBadware.org  and Web of Trust Online database engines to validate the QR Codes URL link. Google and Mozilla does access the same engines to validate the links and blocks any harmful contents in their browsers. This really sounds more reliable about the app towards security.
Just have a try and let me know your thoughts.